Autolyzed Yeast Extract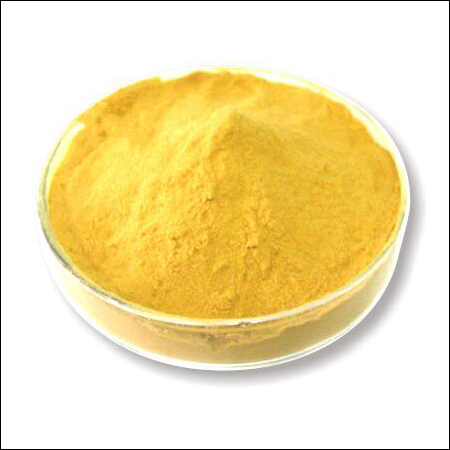 Autolyzed Yeast Extract
Product Code : 01
Brand Name : ZHUHAI TXY BIOTECH HOLDING
We have carved a niche in the market as a prime organization engaged in offering Autolyzed Yeast Extract. It is a substance that results when yeast is broken down into its constituent components. Yeast naturally contains free glutamic acid or monosodium glutamate, and is often used as a less expensive substitute for MSG. It is used primarily as a flavor enhancer in a variety of processed foods such as soups, meats and vegetarian. We offer Autolyzed Yeast Extract at affordable prices.
Features:
Contains abundant protein
Extended shelf life
Favor enhancers
Product Overview:
This product uses high quality bakers yeast as raw material,process by autolysis enzymatic and spray drying. It contains abundant protein and peptides nucleotides vitamins dietary fiber and yeast β-glucan.
Benefits:
Resupplying and balancing the body with usual lacking nutrition.

Regulating microbiogy environment in gastrointestinal, prevent illness.

Eliminating fatigue,charging dynamism,improving working and studying efficiency.
Application: food health care products
Physical and Chemical Criteria:
Particle size: 100% pass 80 mesh
Color: Light yellow to gray
Moisture (105℃, 6h): ≤8.0%
Protein,On Desalt Dry matter

≥48.0%
Amino Acid

≥2.0%
Ash

≤5.0%
Lead (count as Pb) ≤2.0mg/kg
Arsenic(count as As) ≤1.0mg/kg
Microbial Criteria:
Total plate count (cfu/g): ≤10,000
Coliforms (MPN/100g): ≤30
Salmonellas/25g:

negative

ZHUHAI TXY BIOTECH HOLDING CO., LTD.
No.8 Jingwei Road, Baijiao Industrial Development Zone, Doumen District, Zhuhai - 519185, Guangdong, China
Mr Freeman Hu (Overseas Marketing)